Here's a super long post on my outing of both 19 & 23 Dec 08 outing... happy loading the photos muahahahahahaha
19 Dec 2008
Meeting up with Karwai for the first time since 5yrs of online friendship.
long story short... met online while playing mmo and one fine day he decided to drop by singapore (from malaysia) to have a tour..
First time tour guiding someone around singapore, not very good at explaining the history of singapore so decided to bring him to various photo shooting hot spots instead.
2pm++
Head out of backpacking motel to Bugis.
Had lunch at hawker centre follow by a short tour from bugis street to Shi Ma Lu temple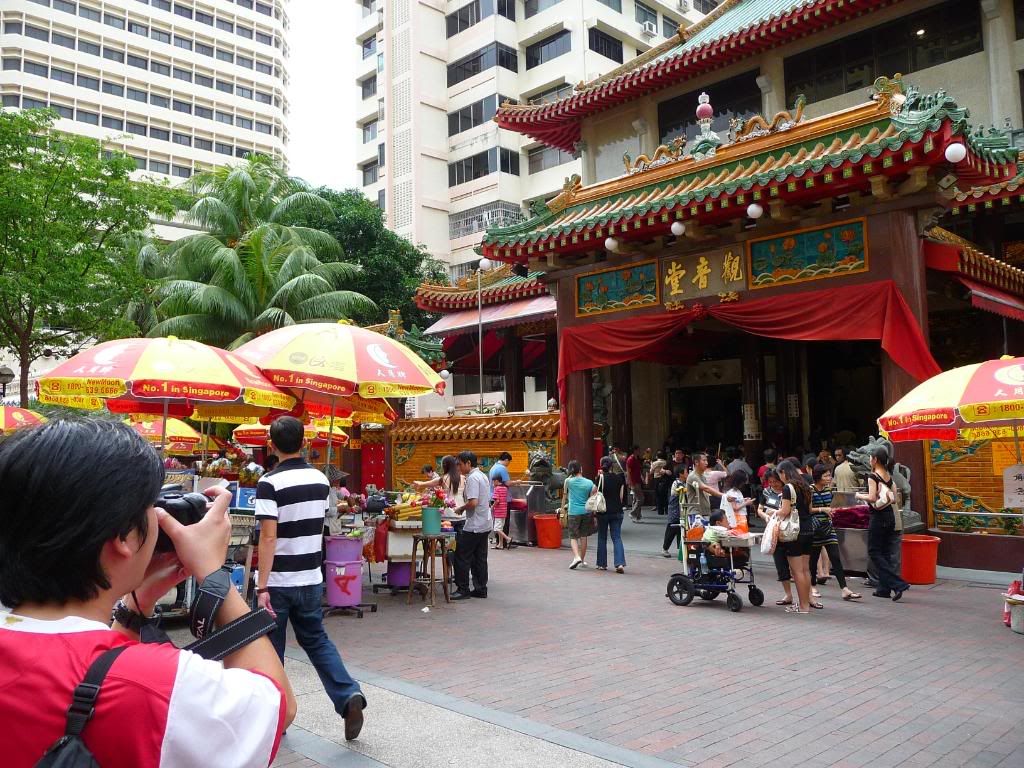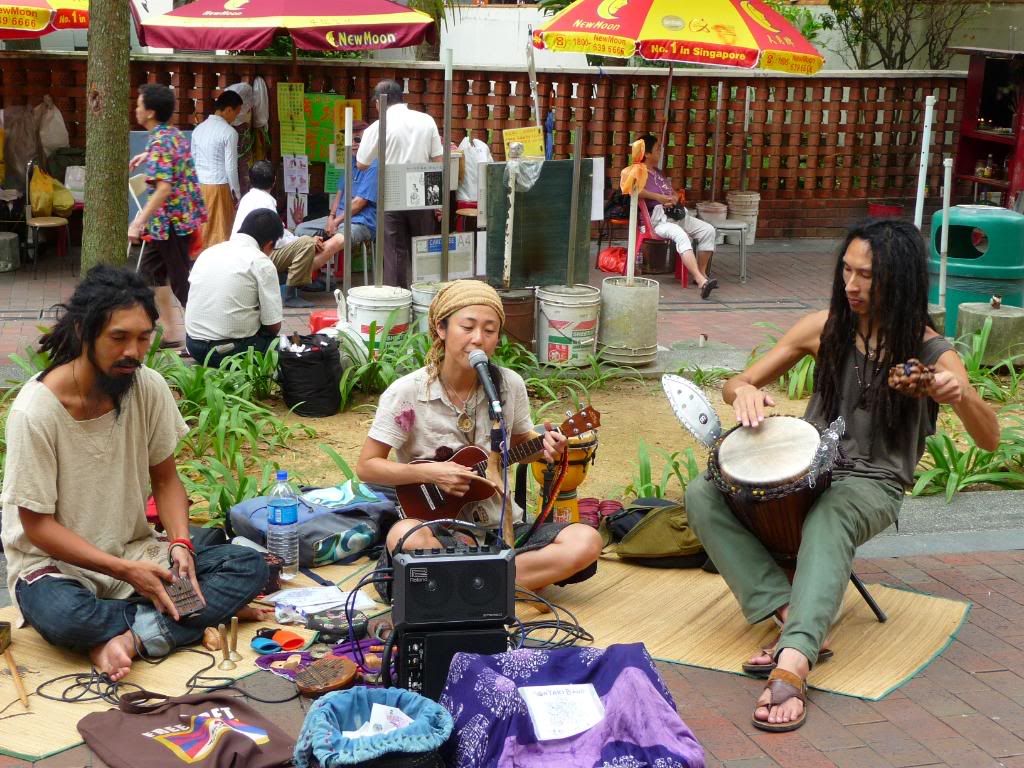 A Japanese New Age Band performing along Bugis Street
Spiral Stair case
(did be nicer if the weather is bright and sunny :p)
4pm++
Head to Vivo city for a tour + photo shooting and hang out at National Geographic Store lol..
Mr Karwai and his super tired look (woke up 6am in the morning to get ready to take bus to singapore after only 2hours of sleep)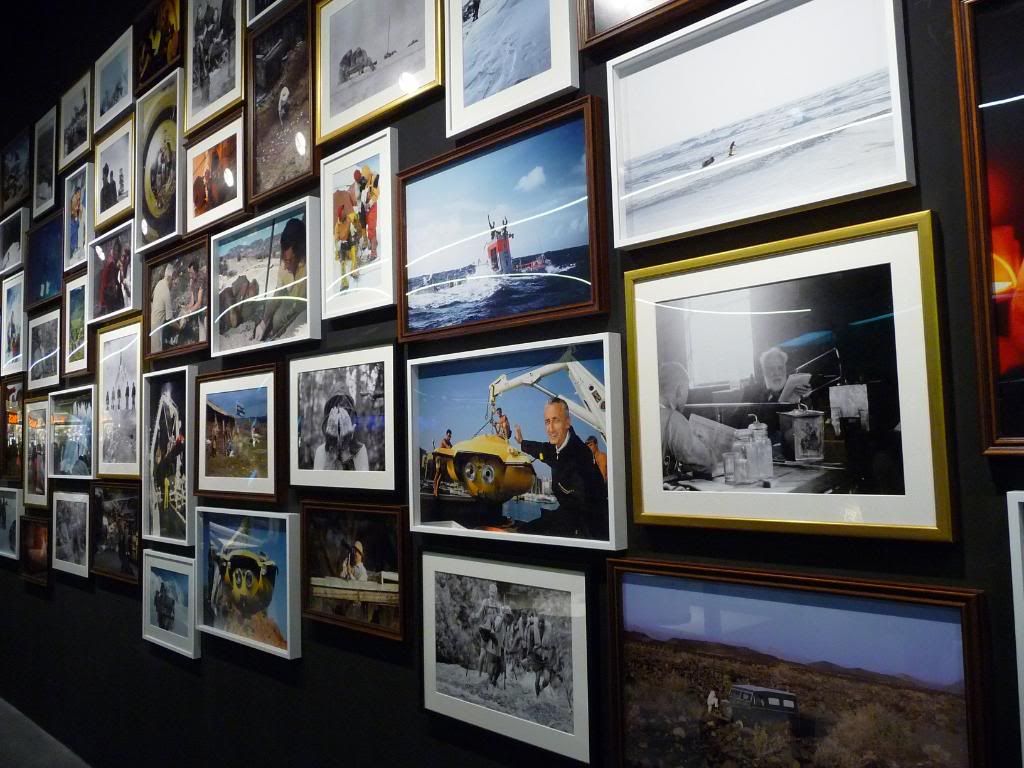 National Geographic Store - Photo display section
Resting on bench
me too :)
6pm++
Move out to Orchard to have dinner + experiencing the christmas season in Singapore
Holiday Season - Crazy Human Traffic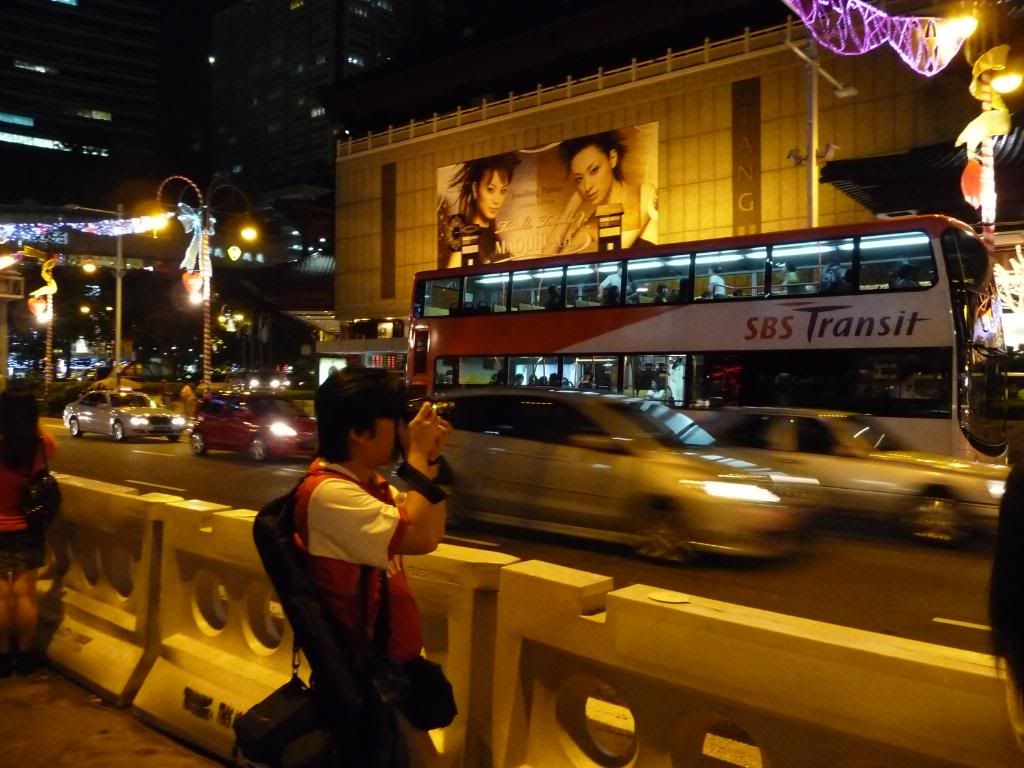 Mr Karwai in action
9pm+
Took mrt to City Hall and walked to Esplanade and Singapore Flyer
Me and my messy hair - Leaving a mark on the ball :p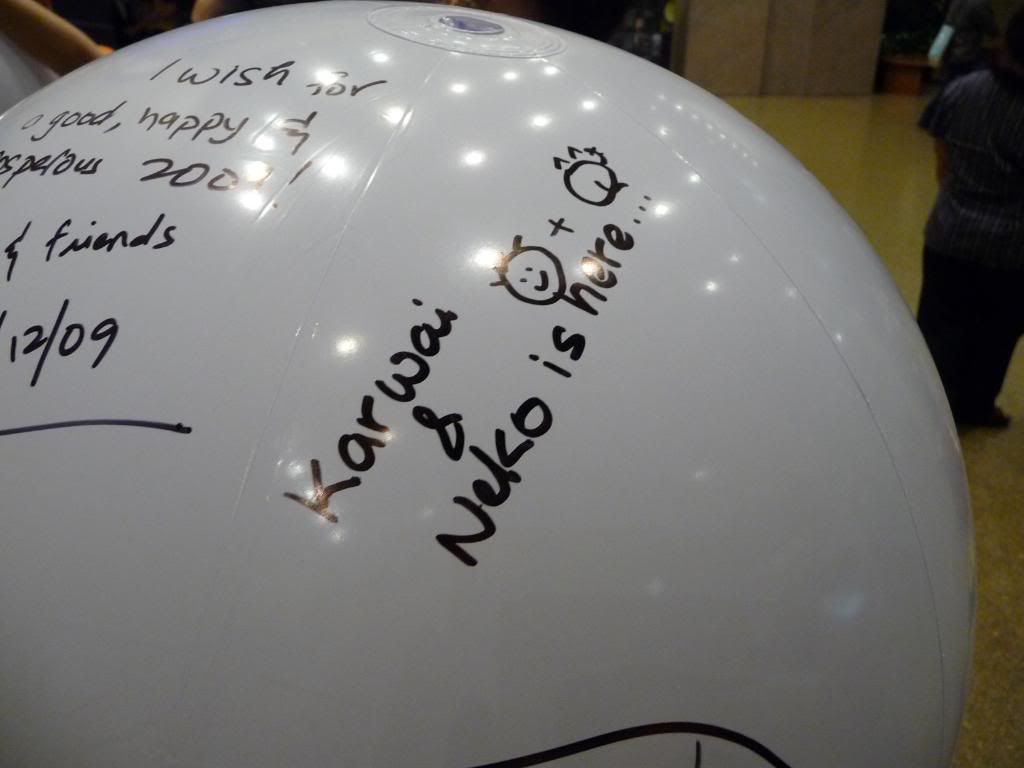 walked super long(abt 10mins) from Esplanade to Singapore Flyer and it turns out to be closed :(
so just slack ard there and took some photo from outside..
Singapore Flyer
11pm+
Finally the day is over ~
Head home... :D
random photo taking on our way back
23 Dec 08
Meet up with lb and yan to go walk walk along Orchard road.
after having our xmas dinner (mos burger seems to be a relatively good idea since we are on budget :p ) we head out to Orchard Road
Stopped by at Wheelock's Place to have our routine photo taking keke...
dec 08
dec 07
Wheelock's Place management has a weird fetish for light up balls? Maybe we will see gold balls next time :p
our 2 photographers *smile*
Happy Trio Shot - Outside Shaw Tower
tada~
act cool pose... (fabby tummy exposed :s)
Part 1: battle begins
Part 2: VICOTRY Shot (with flash)
Taka building - smiling into the xmas ball *make a wish babes*
posing shots with Mr Tall
head up to Kino to look at schedulers (according to lb, i always put the wrong birth date on her scheduler haha...)
Lastly, before we end the day we took this photo:
candid shot for our fake tofu man :)